Networking
Architecture and Deployment
NETWORK
Design and Installation
We design and build simple home office networks to multi-faceted complex networks. It all starts with network architecture, without proper design, user efficiency and productivity declines, and leaves the network open to failures. Together we will work with you to find a solution to fit your networking needs.
 There are many types of computer networking systems, choosing the right one can be an overwhelming task, and keeping them running and secure can be just as hard. There are two type's networks, a wired network or a wireless network. A wired network offers copper or fiber optic cable running between computers, and a wireless network utilizes radio waves in order to maintain communication between channels.
Client/Server Network
A client/server environment, there are a number of client computers that the users can utilize. These computers make requests to the server. The server merely processes the requests of the clients. Some examples of typical client requests to a server would be loading files from the server, printing files over a network, and saving files to a network share.
LAN
Networks used to interconnect computers in homes or buildings on one site are often referred to as Local Area Networks. The LAN transmits data with a speed of quite a few megabytes per second (106 bits per second).
WAN
The advantages of WAN are overwhelming. Wide Area Network as it is often referred to, are used to exchange traffic between different buildings, cities or even countries. WAN is essentially a larger version of a LAN and offers the following benefits:
Covers a large geographical area
Shares software and resources with interconnecting workstations
Messages can be sent very quickly
MAN
A  larger network which extends to either a city or large institution is what is known as a Metropolitan Area Network (MAN). The advantages of MAN are that it provides a good back structure for a larger network. It also provides easier access to WANs.
WLAN
Wireless Local Area Network is also known as WLAN. It utilizes free space as a communication channel as opposed to using conventional wires or cables. With WLAN; a network of computers can be constructed to be created the same in a simple network instead of using cables or wires for multiple computer connections.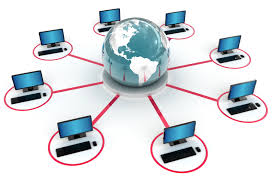 Wi-Fi Networks
Navistra designs, implements and maintains wireless networks while preparing for the next generation of wireless technology. Cloud-based Design offers users and/or the systems administrator ease of access and control of the wireless network.
Wireless networking is becoming a ubiquitous component in business environments and evolving faster than wired networks. Network security is reliable and sophisticated. In today's business environment, many companies utilize a hybrid network, which is a combination of both wired and wireless network.
Part of the expansion of wireless networks in the market place is the Bring Your Own Device or "BYOD" culture. Nowadays people want to be connected, no matter where they are, making wireless networks the most comprehensive solution for the mobile world. This has forced manufacturers of wireless technologies to produce highly capable and secure wireless products
The first step in determining your computing needs is to call Navistra. We will analyze you're your business needs, then determine the best solution to meet your computing needs.
Hours
M-F: 8am – 10pm
S-S: Closed