If you're not speaking the language of "mobile", you may be missing out on a number of opportunities. And the language of mobile is all about Apps. From an App to make fleet management easier to a simple learning game for a child. Apps are fast becoming part of our everyday world.
Do you have an idea for one? If so, we'll help you not only develop it, but bring it to market and put it right in front of those who could benefit from it the most.
Having an app can increase business visibility and promote growth of the business.
Mobile apps can be used as a marketing tool to target new customers
Mobile apps create brand awareness and recognition.
Mobile apps help increase a business accessibility to potential customers, as more than a billion of the world population are mobile devices.
In-app offers and promotions through mobile apps can be an added revenue stream
How
The process from start to finish
During this process, we work with you to gain a strong understanding of your idea. What do you want to achieve? Who is the end-user? What features do you need and want? The time frame and budgets? We look for every detail down to the font style and color.
Concept
This is where your idea comes to life. All the information we have obtained is put together and then we walk through the entire project, from the look and feel, to the flow and layout. Once all the elements have been approved the project is given our engineers.
Design and Coding
We believe a beautiful design and coding is user-friendly, simple, and elegant. It's an experience that flows seamlessly for the user. Together we work to ensure the end-user has a positive experience.
A critical part of any application is when it's time to bring the application "live". The experts at Navistra have extensive experience taking small to large scale applications from development and production to operational on a variety of platforms and frameworks. Our unique testing methods allow us to be confident in a smooth and successful launch.
Monitor
Once your application has been successfully launched, we will monitor the application to make sure it continues to operate smoothly. The long term success of your application is of utmost importance to us.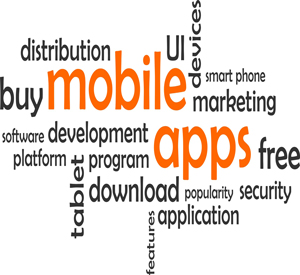 Hours
M-F: 8am – 10pm
S-S: Closed