Search engine optimization
Let Navistra help get your company ranking higher on all major search engines
With more than 80% of internet traffic referred by search engines, and 90% of users not looking past the first 30 search results; you can see why search engines are the most important source of traffic for websites
If you're like most, your company has a website, Facebook and LinkedIn page and perhaps a Twitter account. Are these avenues driving potential business to your company? Are you getting the traffic you hoped to receive?
Search Engine Optimization is a time consuming, ongoing process, and expensive process. Partly due to the highly complex algorithms created by the major search engines such as Google and Yahoo in order to present end users the most relevant search results.
All search engines crawl websites searching for keywords, the freshness of content, and important connections between pages, better known as links. This process determines how your website will rank on search engines.
Our Search engine optimization strategies focus on many ways to achieve high rankings. To obtain strong organic placement.
How can Navistra help my website achieve better search engine rankings?
Content and Image Optimization
Making your site user friendly, with informative information visitors are looking is the best route for achieving high search engine rankings.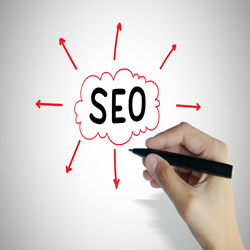 Office
PO Box 297 Walland, TN 37886
Hours
M-F: 8am – 10pm
S-S: Closed