GeoTracker (T6)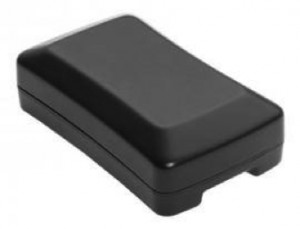 The Navistra GeoTracker is a CDMA assisted-GPS tracker designed and built to leverage location-position technology to augment GPS signals with cell tower triangulation to provide real-time location and sensor data. This battery operated tracking device, with built in antenna and sensors and variable configurations for battery efficiency, the GeoTracker is compact and is designed to be hidden within a shipment or asset. The GeoTracker is designed to be re-used over and over.
Field-Replaceable Battery-Operated Asset Tracking Unit
The T6 is a battery-operated asset tracking product designed for reliable, multi-year deployments. The T6 is an ideal solution for managing assets that will be deployed for long periods without maintenance needs.
The Geo-Tracker Combined with our Revolutionary Geotrackz™ software operates on networks around the globe, not to mention adds peace of mind knowing your assets or cargo is safe..
Device Features:
→ Integrated GPS and cellular radio communication and location tracking
→ Extend battery power (UP TO One year)
→ Unit can be configured over-the-air remotely
→ "Ping" on demand
→ Start and stop alerts
→ Periodic reporting on preset schedule
→ Battery status on demand and automatically with location reports

INDUSTRY LEADING TECHNOLOGY
The sealed T6 high-value tracking unit that features a small size, superior GPS performance and replaceable alkaline batteries. The T6 is a complete asset tracking and communications device incorporating next-generation, super-sensitive GPS technology on GSM/GPRS, CDMA 1xRTT and HSPA networks for installation inside any mobile asset. Superior internal antennas for both cellular and GPS eliminate the need for wired antennas and make the T6 mountable virtually anywhere for easy, inexpensive installations. Messages are transported in real time using enhanced SMS or UDP messaging providing a reliable communications link between the device and your application servers. The T6 is designed to dramatically reduce cost and size while significantly improving field reliability. The T6 employs the industry's leading on-board alert engine, This advanced engine monitors external conditions and supports customer-defined exception-based rules to help meet the needs of your application.  The T6 continuously monitors the vehicle environment and responds instantaneously to pre-defined threshold conditions related to time, date, motion, location, geo-zone, input and other event combinations.
OVER-THE-AIR SERVICEABILITY
The T6 also leverages the industry's leading over-the-air device management and maintenance system. Configuration parameters, rules and firmware can all be updated over the air. The T6 offers out-of-the-box, hands-free configuration and automatic post-installation upgrades
Key Features
→ Battery life of 1 year at 1 message/day (3 batteries) or 2 years at 1 message/day (6 batteries)
→ Sealed and rugged enclosure
→ Packet data (GPRS, CDMA 1xRTT, or HSPA) and SMS-based messaging
→ Internal cellular and GPS antennas
→ Super sensitive GPS
→ Built-in 3-axis accelerometer for motion sense, tilt, and impact sensing
→ Ultra-low power sleep mode
→ Voltage monitoring and low battery notifi­cation
→ 2,000 buffered messages
→10 built-in Geo-fences
→ Web-based device management
→ Dimensions 2.9 x 4.9 x 1.4" (74 x 124 x 36mm)Weight 11 oz, (325g) (internal)
→ Fully certifi­ed FCC, CE, IC, PTCRB