Protecting Your Assets and Your Business
Navistra's Active Cargo and Asset Monitoring service will make sure your cargo and assets are always where they are supposed to be. Your assets and shipments are continuously tracked via our state-of-the-art monitoring center. You'll get alerts if/when:
Your asset crosses any boundaries that you have defined
Your asset stops or starts moving
Together we will work with you to set pre-determined boundaries (Geo-Fencing), and start and stop cycles for each asset or shipment. If your asset or shipment violates a pre-defined boundary or the start and stop cycle is violated Navistra's Rapid response team will initiate recovery, this includes contact with the appropriate authorities, and 15 second ping location.
Active Cargo and Asset Monitoring
Offers clients real-time tracking and monitoring solutions that provide organizations with comprehensive asset and cargo security and visibility from origin to destination. Using Navistra's active monitoring service help clients protect costly assets or shipments anywhere in the world to mitigate the risks associated with theft. Navistra is uniquely positioned to deliver regional and global visibility. Navistra is fast becoming the preferred single- source provider for a growing list of leading consumer electronics, food and beverage, luxury retail, tobacco, pharmaceuticals and other high-value manufacturers and shippers.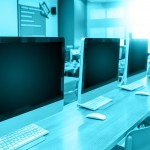 Protect your costly assets, reduce theft, and have peace of mind knowing Navistra's got your back. Call now (800) 631-3822